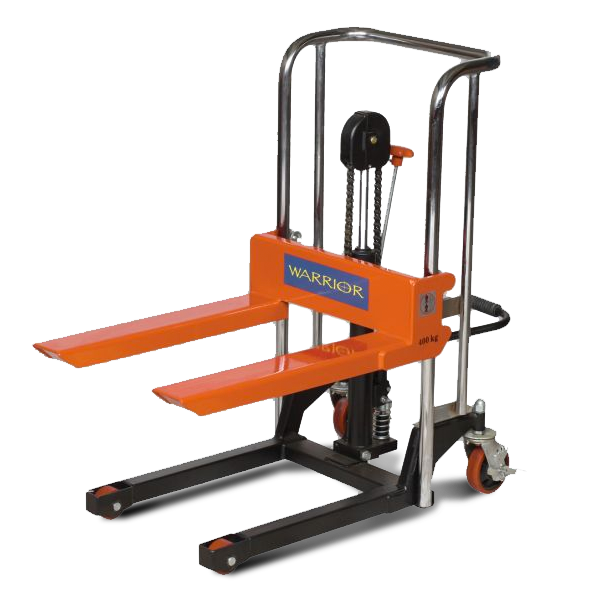 WARRIOR Manual Mini Stacker
Warrior Manual Mini Stackers stackers are at the lower end of the maximum weight capacity (400kg), and designed for lighter stacking requirements. Lift is supplied through the foot operated pump which provides smooth and consistent lift. Lowering is actioned via the spring loaded dead mans release handle.
Choice of sizes. Semi Electric Mmini Stackers also available
Finance Options
Our flexible finance options mean you'll get the equipment and service you need at a price that fits your budget.
See options